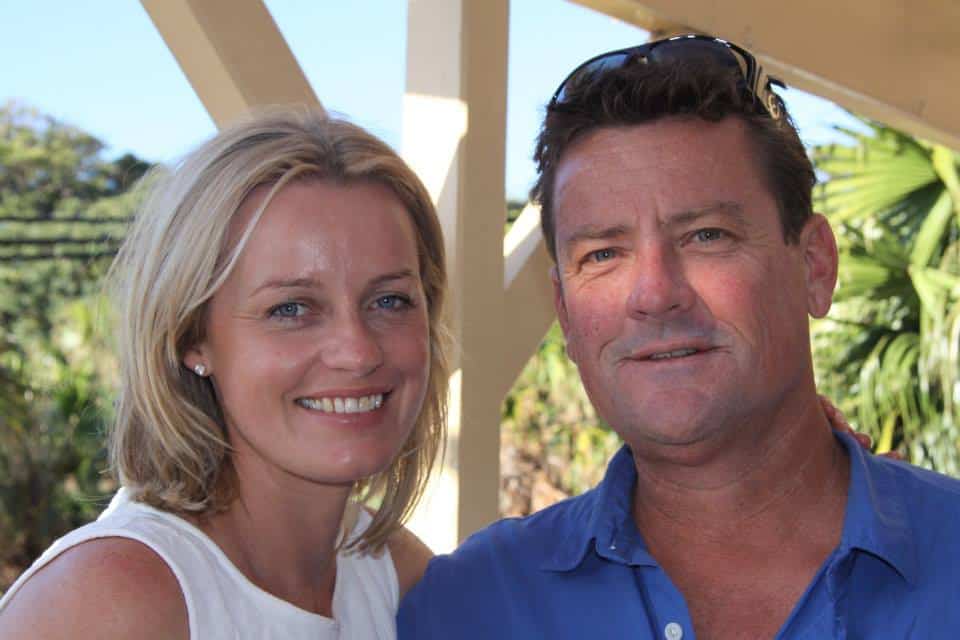 Richard and Tanya – Gondolas of Noosa
Gondolas of Noosa – Noosa river and canal cruises
Gondolas of Noosa is owned and run by Richard 'Ricardo' Wilschke and his wife Tanya. Richard spent much of his adolescence in, around or under the ocean, and came upon the idea of a gondola as a great way to have an excuse to spend even more time on the water.
The business was established over 20 years ago and it is now an iconic attraction to tourists and locals alike and firmly on the list of "one of the things to do" in Noosa.
"The idea behind the gondola is to bring alive the romance and beauty of the Noosa River and to provide a relaxing and peaceful environment where people can be lost in time with the ones they love", says Tanya. She was proposed to on the gondola by the Gondolier himself, so she she speaks with some authority.
Nearly twenty years on, Richard and Tanya have three teenage children and a very busy life, but the gondola remains to remind them of the joys of relaxing on the beautiful Noosa River with friends and loved ones.
"We look forward to showing you the delights of the Noosa River and providing you a comfortable and romantic space to find "a moment lost in time…"
Apart from Gondolas of Noosa, Richard also owns and operates Noosa Water Taxi, a water taxi service with room for up to 11 people.
We work closely with a range of people in the Noosa area, from restaurants, hotels, wedding planners and photographers.
Here are some of our friends and favoured service providers.
Transport
Tourism
Accommodation
Restaurants
Wedding Planners
Celebrants
Photographers
Web & Graphic Design